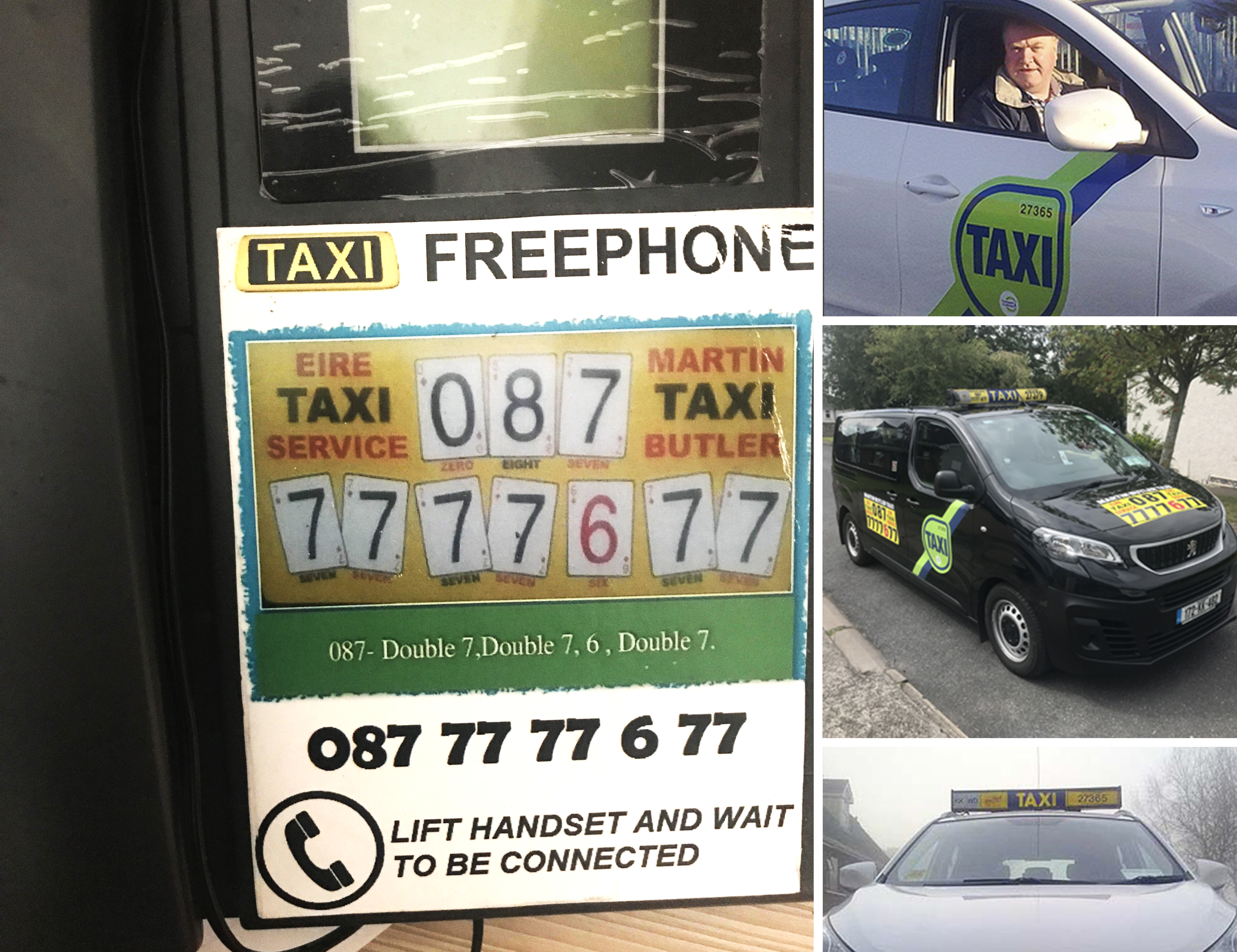 Just lift it up, and we'll pick you up!
If your business needs a FREE phone service direct to our taxi service number we would supply a free phone in your business premises or hotel reception!
Install anywhere suitable in your premises. We offer a reliable 24 hour taxi service that your customers will appreciate.  It requires no effort on your part whatsoever, and will be a convenient and helpful service to your customers that won't cost you a penny.
Just lift handset and wait to be connected with us. We will be there to pick-up your clients at no time!

Martin Butler Taxis Kilkenny
Call:  087 77 77 6 77
Email: info@kilkennytaxis.ie
Address: Westfield, Outrath Road, Kilkenny, Ireland
Convenient and Hassel-free Taxi pick-ups, right in your business location. All for free!